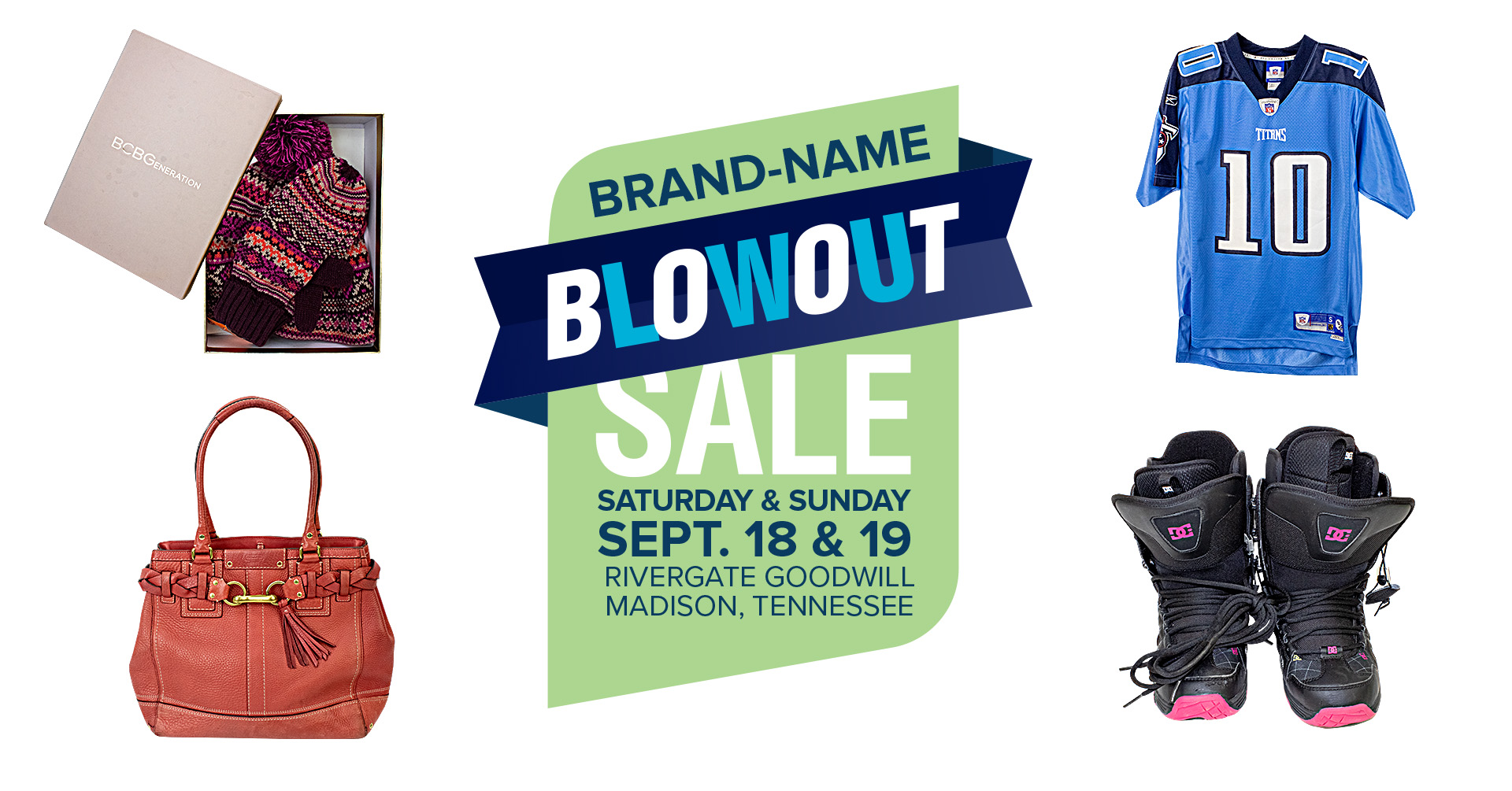 13 Aug

Goodwill's Brand-Name Blowout Set Sept. 18-19 At Rivergate Store
Huge Selection of Authenticated, Famous-Label Items To Be Priced At $20 Or Less
More than 1,000 pieces of high-end clothing, purses, shoes and accessories by names such as Michael Kors, Nike, kate spade and Cole Haan will be available at bargain prices during Goodwill's Brand-Name Blowout Event from 9 a.m.-5 p.m. on Saturday and Sunday, Sept. 18-19, at the Rivergate store. 
Items will be priced at one of four levels: $5, $10, $15 and $20. 
The merchandise, which has been authenticated by experts, will be staged in a special section at Goodwill's Rivergate store at 2101 Gallatin Pike North in Madison. The event hours mean the store will open one hour early on Sept. 19. 
"We held our first-ever Brand-Name Blowout last year, and it was so popular with shoppers we decided to bring it back," said Leisa Wamsley, vice president of Donated Goods at Goodwill Industries of Middle Tennessee. "Brand names can routinely be found in our 29 stores and at onlinegoodwill.com, but during this event we curate many of the most desirable brands and offer them in a single location."
Some  items are new with tags while others are "pre-loved" — meaning they may have minor blemishes, such as scuffs or scratches, which have been figured into the price. Merchandise will be replenished throughout the day, and any unsold items will remain on the sales floor after the event. Questions about this event can be emailed to info@givegw.org.
Please note that face masks are required for anyone shopping the event and admittance will be limited inside the sale area at all times to allow for safe social distancing.
All purchases benefit Goodwill's nonprofit mission of changing lives through education, training and employment.
GOODWILL BRAND-NAME BLOWOUT SALE



When:

Saturday and Sunday, Sept. 18-19


Where:

2101 Gallatin Pike North in Madison


Time:

9 a.m. – 5 p.m.