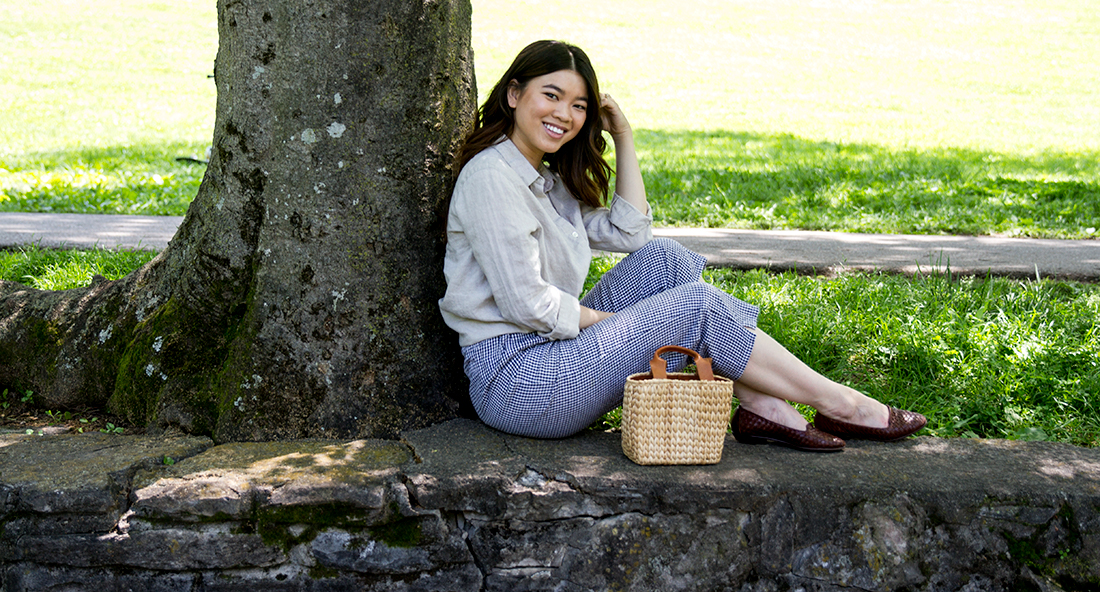 21 May

Chloe Wen's Fashion Challenge: Be Thrifty, Be Stylish, Be Unique

Chloe Wen enjoys being emulated but never duplicated.

The 22-year-old Nashville area fashion blogger, whose website By Chloe Wen and social media pages have thousands of followers, began posting her Goodwill shopping adventures to the Internet two years ago in hopes of educating people about shopping on a budget. To Chloe, a person's ability to be stylish should not be restricted by the size of their pocketbook.
"I really wanted to promote the idea that you don't need a lot of money to be into fashion and build a wardrobe and find really awesome pieces," she explained.
Chloe says she enjoys Goodwill's low-pressure shopping environment as well as the sense of being on a treasure hunt — never knowing what you might find. And though she admires expensive clothes, Chloe says being young and newly married means merchandise at malls and trendy retail shops can be out of her reach.
"I can't afford to go on crazy shopping sprees," she said. "Most people can't."
But shopping at Goodwill solves that problem. To prove it, Chloe recently began creating a series of YouTube videos called "By Chloe Wen $25 Thrift Challenge." Her goal in each video is to find an entire outfit for under $25.
Chloe encourages her friends and followers on social media to take her challenge for themselves. And she tells them that Mondays are a great day to do it, because that's when Goodwill is knocking $5 off every $25 shoppers spend.
Chloe says she loves the fact that Goodwill is a source of sustainable fashion — extending the useful life of donated clothing rather than using precious resources to manufacture new clothing that is often quickly discarded. And she appreciates that Goodwill is a nonprofit organization with a mission of changing lives through education, training and employment.
Sweetening the deal even more for Chloe  is that shopping at thrift stores like Goodwill for vintage and interesting items practically guarantees her a one-of-a-kind look.
"I love that by thrifting you can kind of stay on trend, but it's not carbon copies of what other people have," she explained. "Someone else is never going to be able to find exactly what you have, which is really cool."